For many years, the thought of having your paperwork notarized online seemed impossible. In the past, it was traditionally done with everyone in the same room, just to sign a document. Now, this process is made more convenient through remote online notarization (RON). But what exactly is online notarization, and what are the benefits?
What Do You Need for a Mortgage Loan Checklist? Click Here to Learn More
What is Remote Online Notarization?
Notarization is the process of authenticating a signature on a document by having an authorized person, called a notary, witness the signature. Remote online notarization (RON) allows you to use virtual video-audio conferencing to have your paperwork notarized. The documents are signed and witnessed digitally. It allows individuals, banks, law firms, and other parties involved to connect with a notary through the internet. RON retains all the components of a traditional, in-person notarization, but the process is more secure and convenient.
RON can be used for:
Power of Attorney
Auto Title Transfers
Deeds
Real Estate Transactions
Establishing trusts
Beneficiary changes and retirement distributions
What are the Benefits of Using RON?
1. Convenience and Easy Access
Without the ability to get documents notarized digitally, you would need to travel to a notary and sign the documents in person. This inconvenience can be avoided by digital authentication, eliminating paperwork.
Scheduling a signing is much simpler and more efficient when all parties involved do not need to be present in the same room. Anyone with access to the internet within the United States can have their signature verified by any notary from the states that have legalized RON. You and every party involved can simply just agree on a day and time that is best for everyone.
2. Decreased Likelihood of Fraud
The identity verification process has multiple steps to it. Through knowledge-based authentication (KBA), you are given a questionnaire that is generated based on your personal history and your credit history. To verify your identity, you must answer the questions provided correctly. You may also need to show your government-issued photo ID, driver's license or passport to prove your identity. The requirements for authentication vary from state to state.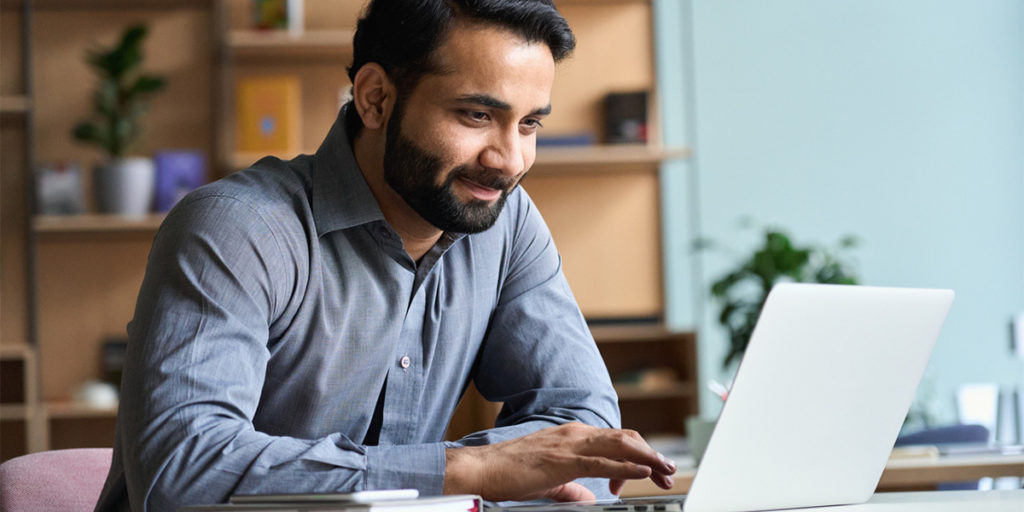 RON allows you to use audio-video technology to sign and notarize documents.
3. Increased Security
Compared with physical paperwork, digital documents are less likely to be lost, stolen, or damaged. RON provides fully digital records of your notarizations. The entire video chat is recorded in real-time and saved for future references, including the identity verification and the notarization of documents.
How Does Remote Online Notarization Work?
The RON law has specific requirements and standards for how remote online notarization must be performed depending on the state. RON is also not available for non-U.S. citizens who reside outside of the United States.
The remote online notarization process is simple:
The documents are uploaded to be signed and notarized
The signer accesses the RON platform and begins the authentication process
The RON platform will start the recorded video chat session with the signer and witness
The notary will complete the infinity validation and credential analysis
The signer will digitally sign the document
The signer will receive digital copies of all notarized documents
A copy of the video recording, including the authentication process, witnesses and documents are uploaded and stored to the notary's digital journal.
Remote Online Notarization facilitates the process of notarization. The process becomes more convenient and secure when compared to traditional notarization. Most lenders are still not allowing their recordable documents to be signed this way, but Express Title Company is. If you are interested in learning more about RON, Express Title's experienced team can help you every step of the way.