When considering purchasing a home, a home inspection can be one of your greatest tools. Why? Home inspections allow the potential buyer to see any problems with the home before going through with the purchase. When you consider the fact that it could save you thousands of dollars in unforeseen home repairs, it's more than worth it to invest in a home inspection. But what does a home inspector look for? Here's what your home inspector looks for inside and out to make sure you can make an informed purchasing decision.
What Do You Need for a Mortgage Loan? Click Here to Learn More
What Does a Home Inspector Look for Outside the Home?
It's often easy to forget that when purchasing a home, the outdoor structures are just as important to be inspected as the home itself. The inspector will look at the condition of everything on the grounds from sheds to retaining walls.
General Landscaping
No, an inspector won't assess how immaculately kept the landscaping is; however, they will check to make sure plants like trees and shrubs are in overall good health. They will also ensure pathways are easily accessible and identify any spots with standing water concerns.
Home Structure
A building is more hazardous than a home if it doesn't have a solid structure to support it. The inspector will search for damage or flaws in the walls all the way down to the foundation itself. If the inspector notes problems with things like bent walls or cracked foundation, you may want to reconsider purchasing.
Roof
You'll thank your inspector for overseeing the condition of the roof, especially during harsh weather like rain and snow. They will make sure everything is sealed down tight and that there are no defects in the roof that cause leakage or poor insulation. This part of the inspection includes shingles, gutters, chimneys, and even skylights.
Exterior
The exterior of the home includes everything from the siding and trim to the windows and doors. The inspector will examine the state of the siding and frames while also looking for any signs of rot. They'll also make certain all openings are securely sealed, an important part of keeping energy bills low.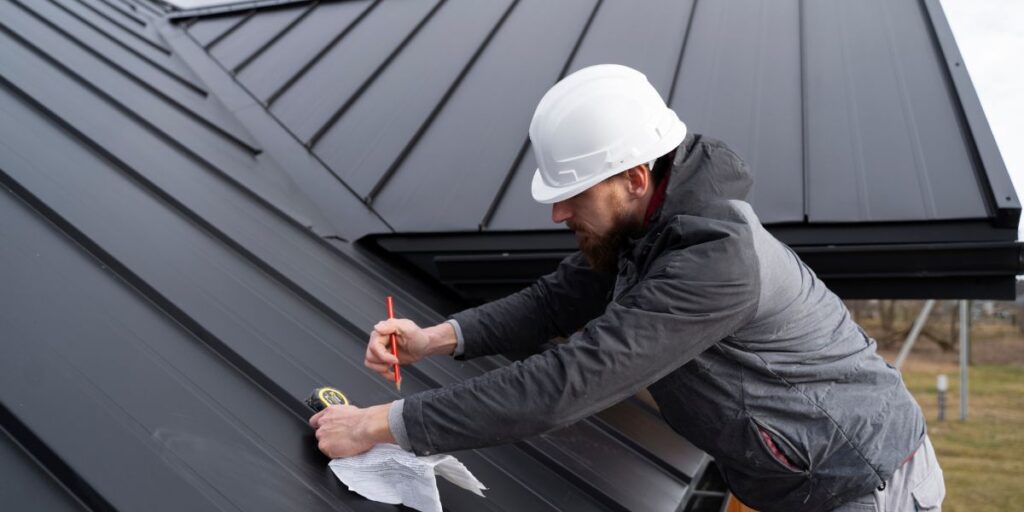 What About the Inside of Your Home?
Just like the exterior structure of the home, the interior also needs to be inspected. Once again things like structural damage and flaws to the walls will be on the inspector's list, as well as the addition of proper insulation.
Heating, Ventilation, and Air Conditioning (HVAC)
The inspector will determine if there are any issues with your HVAC system regarding everything from carbon monoxide leaks down to the overall working order of it all. It's important to note, however, that inspection of heating and cooling systems are typically done only in the appropriate months. So, if you're getting an inspection in Summer, be aware that you may not receive a report on heating. The same goes for cooling in the colder seasons.
Electric
There is nothing quite as annoying as flicking on a light switch only for nothing to happen. That is why a home inspector will review that all wiring, outlets, and switches are correctly functioning and that the electrical box is operational. For rooms like the kitchen and bathroom, the inspector will verify that there is ground-fault circuit interrupter protection for any outlet within 6 feet of a sink.
Plumbing, Sewage, and Water Damage
If it's connected to a pipe, it will most likely be inspected. Inspectors will oversee that there are no issues with water flow, pressure, and temperature, as well as sufficient drainage and flushing. They will also keep an eye out for any leaking pipes and possible water damage.
Purchasing a new home is an exciting and important milestone in a person's life. That's why it's so crucial to thoroughly think through everything before making a final decision. Don't regret purchasing a home. Schedule a home inspection and open your eyes to all the facts.